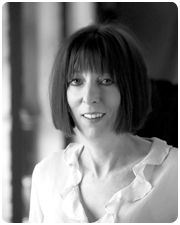 Services
Individual Readings
Individual readings are offered in person or by phone. These last 50 minutes to an hour.
Generally I do receive information about you before the actual reading begins which is why it is so important for you to be on time. We will cover this information at the beginning of the reading. Readings tend to have a life of their own, often covering the reason you scheduled it in the first place as well as offering you other spontaneous information that you are now ready to receive. Questions you may be thinking about might be answered before you ask them. A lot of information does come in a reading in a very short time.
Joint Readings
If you desire to have a joint reading, I ask that you contact me with your specific needs in advance. I will consider your request carefully to be sure I can accommodate you appropriately.
Individual Readings for Groups in Your Homes
Should you have six (6) people or more who would like individual readings, I am happy to consider coming to your home to do readings. Please contact me to discuss making arrangements for this. I am located in Grand Rapids, so please keep travel time in mind as you consider this. I have done over-nights and read for two consecutive days in one area. This went very well, and I would happily consider this again if I am available.
Special Events
I am often booked for group events. They range from psychic weekends at Bed and Breakfasts to going away parties for good friends. These types of planned events can be great successes if planned properly. Given that each event is very different, please contact me to discuss your specific needs so we can discuss them and plan for them properly.
House Blessings
Spirit Assistance
Sometimes spirits remain behind on this earth either by choice or by failure to recognize that they have indeed died and are in need of help to cross over. If your house is hosting one of these spirits, I can help remove it and guide it to where it belongs. It is important that we all recognize that not only are we helping clear our own space, but we are also helping someone to finally move on.
House Clearing
A house can be filled with negative energy that can have an adverse effect on those within it and may even impede your ability to sell that house. If you wish to insure that your house is cleared of this energy, and see a positive change, I will come in with a partner and do a complete house clearing. There are many situations that can create negative energy in an environment, but often we fail to recognize that it is there. Please contact me with details about your situation.
CD Recording of Readings
I feel that when you have a reading you need to be able to be present for it, be there in the moment and concentrate on what you are hearing and experiencing. A lot of information can come in very quickly during a reading. Therefore I do tape all readings so that you can concentrate on the reading and not have to take notes. You may also tape a reading yourself if you choose. I do charge $5.00 for a CD recording. We will make arrangements for this after your reading is completed.
Locations
I currently read in many locations in West Michigan:
Grand Rapids - My primary location for regular appointments. Please keep in mind that I am located in the Eastern time zone when setting up phone readings.
Holland - Monthly readings at Reiki Haus
Saugatuck - at Mother Moon's in the summer on a regular basis.
I do not mind traveling and I am excited that I can now offer services in the Lansing, Flint, Novi, and Lapeer areas. Working with people through my readings has worked exceptionally well for me. There is nothing like a good referral to take you to new and exciting places.